What's New
Annoucement
FY 2020 Project Safe Neighborhoods Formula Grant Solicitation
Applications due June 1, 2020
---
Enhanced PSN program: A nationwide strategy to combat violent crime in partnership with state, local, and tribal law enforcement and the communities we serve.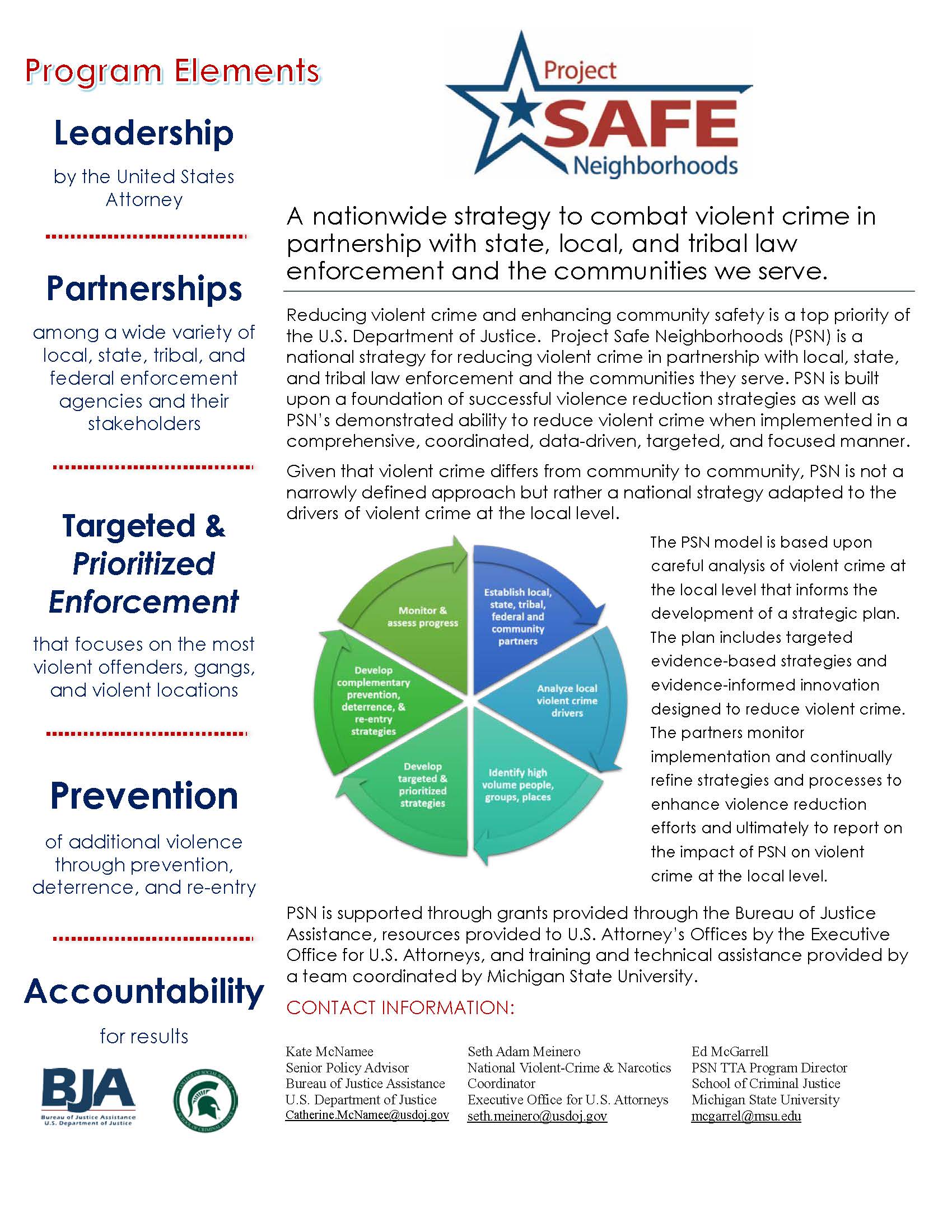 PSN Research Literature Review
Each year, the 94 U.S. Attorney districts are eligible to apply for PSN grants to develop and sustain the 5 core elements of PSN. This includes partnerships with local and state agencies, strategic planning with a research partner, training on laws or crime trends, community outreach and public awareness campaigns, and accountability through progress reports.
Get the latest report here.

Project Safe Neighborhoods in Chicago: Looking Back a Decade Later
This article looks at Project Safe Neighborhoods (PSN) efforts in Chicago since inception in 2002.  A review of supply-side gun policing tactics, enhanced federal prosecution of gun crimes, and notification forums warning offenders of PSN's heightened criminal
sanctions is covered.