What's New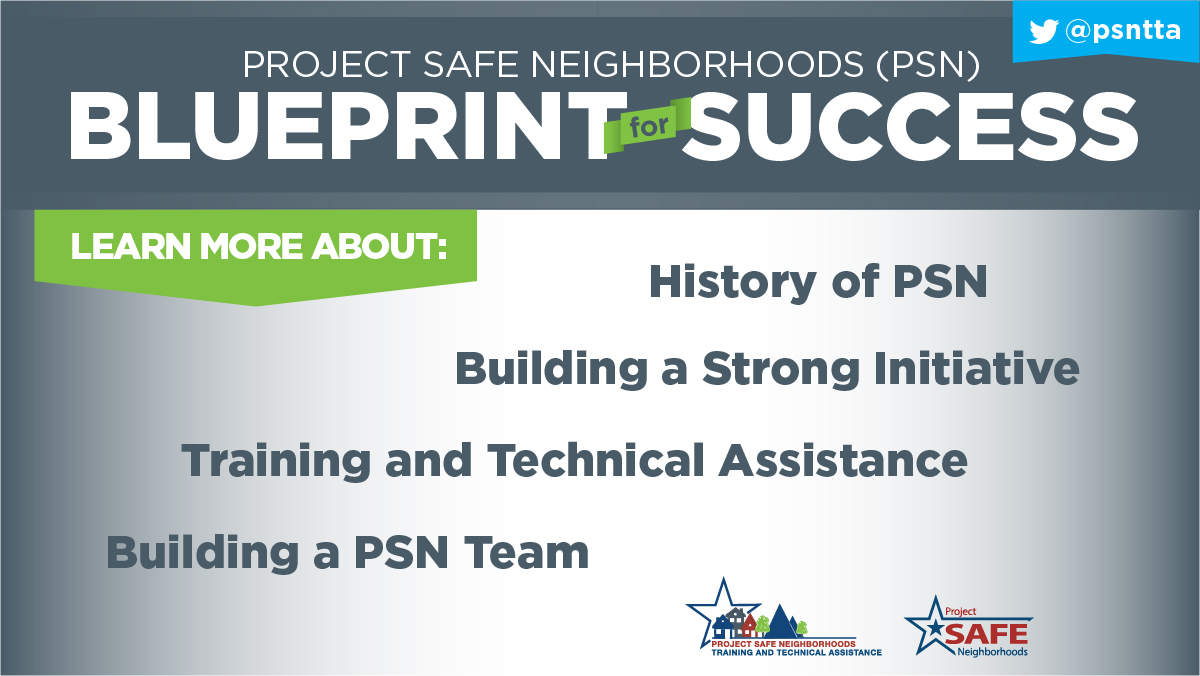 ---
Enhanced PSN program: A nationwide strategy to combat violent crime in partnership with state, local, and tribal law enforcement and the communities we serve.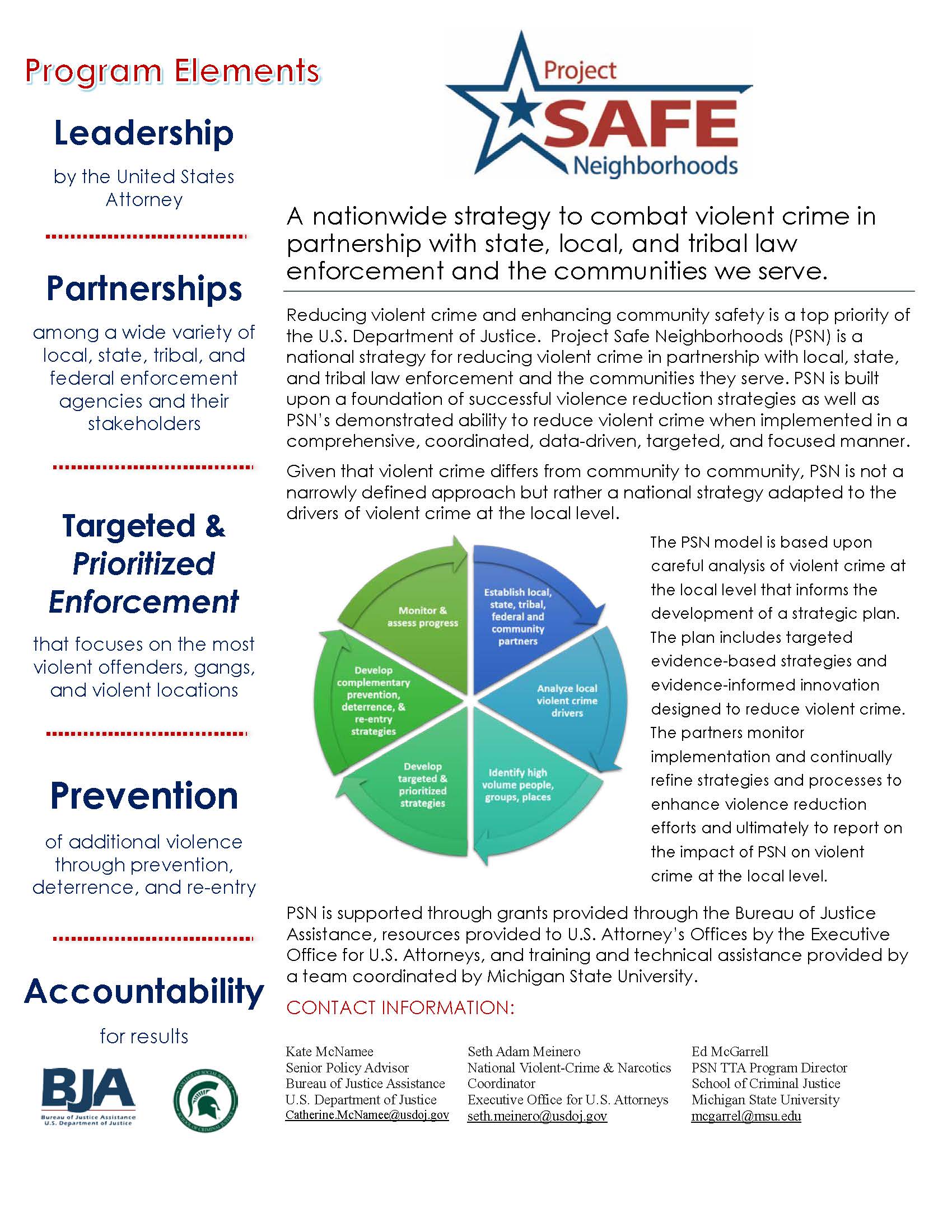 ---

Project Safe Neighborhoods in Chicago: Looking Back a Decade Later
This article looks at Project Safe Neighborhoods (PSN) efforts in Chicago since inception in 2002.  A review of supply-side gun policing tactics, enhanced federal prosecution of gun crimes, and notification forums warning offenders of PSN's heightened criminal
sanctions is covered.